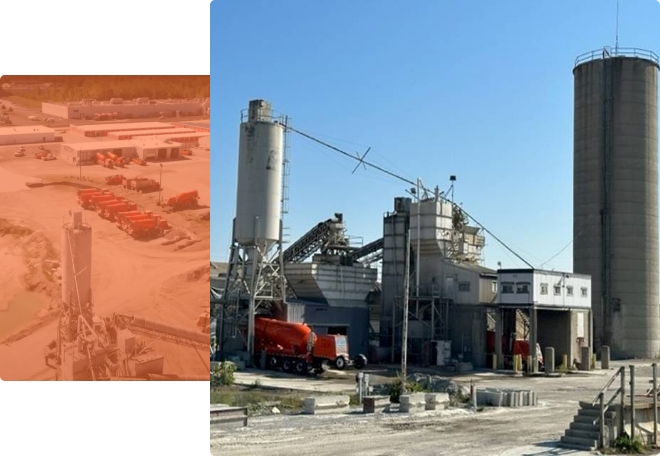 About Ready Mix
Ready Mix
Phillips Ready Mix offers the highest quality of ready mix concrete in the area. We have a wide variety of mix designs and can customize the mix to meet your job specifications.
Request a Price List
Additives
1% NCA
2% NCA
1% Calcium
2% Calcium
.75 LB Fibermesh
1.5 LB Fibermesh
Plasticizer
1% Retarder
2% Retarder
Hot Water
Mix Strength
2500 PSI
3000 PSI
3500 PSI
4000 PSI
4500 PSI
5000 PSI
Class C
ODOT LSMB Type I
Our Practices
Concrete Pumping
Concrete pumping can be one of the most efficient and cost effective ways of placing concrete and cementitious materials.
Our truck-mounted 38- and 39-meter pumps offer reliable performance for a variety of applications.
The four section roll and fold and Z boom designs of our pumps can reach in, out, down, over, and under on most jobs.
"X" style outriggers set-up fast on crowded job sites and provide firm footing for safe operation, while proportional, radio remote operator controls provide smooth hose operation & added safety for working crews.
Request a Price List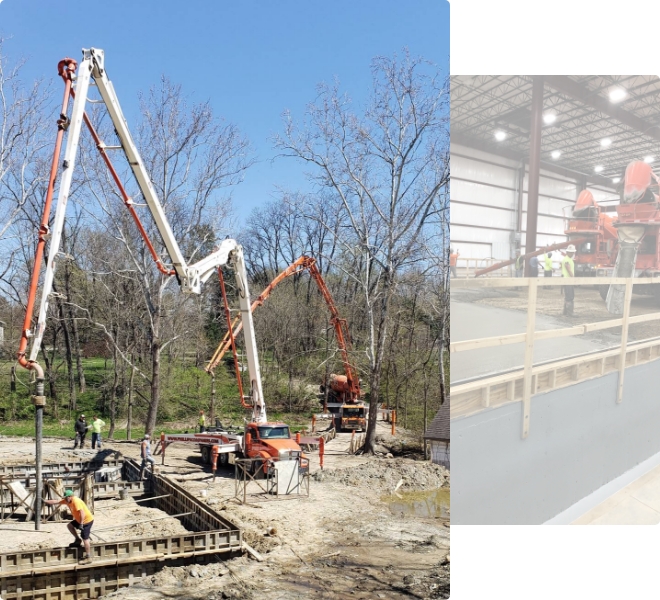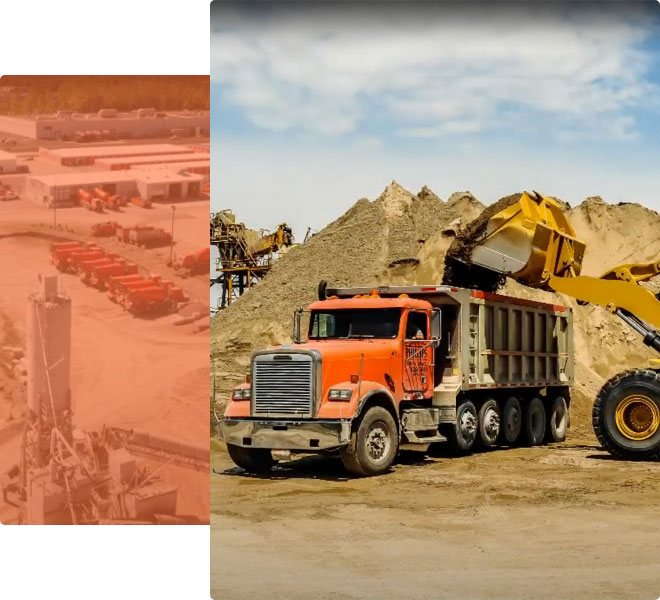 Additional Products
Accessories
Request a Price List
Custom or Special Mix
Flowable Fills – The preferred way to backfill utility ditches for the instant compaction and immediate utilization of repaired roadways
Plasticizer – Concrete additive that increases the flowability of concrete without reducing the strength
Fibermesh – Additive that holds concrete together even if it cracks. In some applications it can replace wire mesh
Accelerators – Chloride and non-chloride
Fast Set Mix – open to traffic in 4 hours after placement
LEED Mixes – adds points to LEED certified projects
Roller Compacted Concrete (RCC) – alternative to asphalt pavements
Accessories
Diamond Clear (5 Gallons)
Super Diamond Clear (5 Gallons)
Weather Guard (5 Gallons)
Kurez Curing Compund (5 Gallons)
Expansion Joint 3.5″ x 50′ **
Expansion Joint 4″ x 50′ **
Expansion Joint 6″ x 50′ **
Kurez Curing Compound*
Colored Concrete ***
*Fine products from the Euclid Chemical Company
**Expansion Joint is made from recycled vinyl that will last the life of the concrete and adds LEED points on LEED certified projects.
***We offer a wide variety of colors to mix with your concrete.
Additional Products
Pervious Concrete – A new approach to storm water management; it is a porous material that has approximately 20% voids that lets water migrate thru the pavement instead of running off to a catch basin. Considered a best Management Practice (BMP) by the EPA, storm water can be captured, filtered, and managed under the pervious pavement. Some uses may include: parking lots, sidewalks, alleyways, and as an alternative to detention ponds.
Structural Fibers – Engineered macro fibers for replacement of welded wire fabric, light gauge steel reinforcement and steel fibers that increase impact and fatigue resistance and have superior plastic shrinkage control.
Concrete Recycling – Phillips Companies recycles 100% of our returned concrete from our jobsites, and we take in concrete broken up into 15″ or smaller pieces to be recycled as compactable aggregates.
Interlocking Concrete Blocks – We offer interlocking concrete blocks for retaining walls and storage bins in two sizes, 2′ x 2′ x 6′ and 2′ x 2′ x 2′
Certified Plants and Trucks – Our plants and mixer trucks are all certified by the National Ready Mixed Concrete Association.
Certified Materials – All of our materials (aggregates, cements, admixtures) and dispensing equipment are certified on a regular basis to meet ASTM and State of Ohio standards.