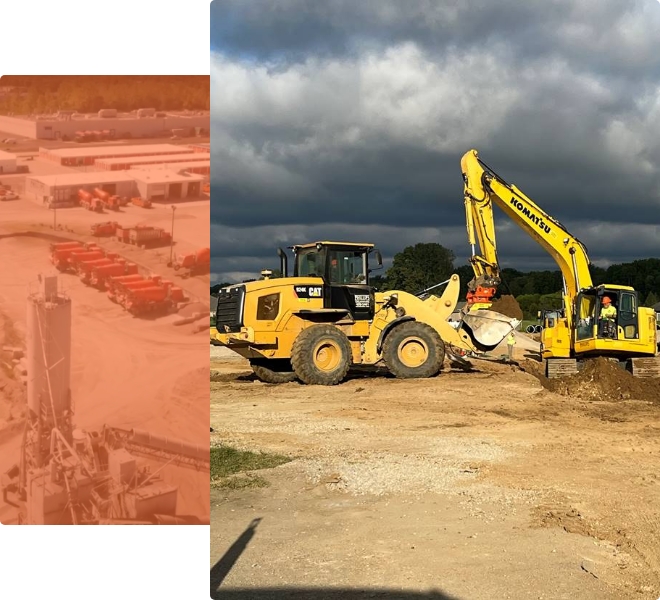 Our Excavating Department
Excavating
Phillips Excavating offers excavating, complete site development, and road construction services.
Our Excavating Department has a full line of equipment and the skill to tackle any excavation project.
Work with a team that has more than one hundred years worth of experience on staff. That expertise, combined with the latest in site development software and computer equipment, gives you the most accurate estimates on jobs and superior cost control.
Request a Price List
Our experience and resources keep you on budget and on schedule. Projects like these:
Commercial site development
General excavation and grading
Schools, churches, and public buildings
Multifamily, apartments, and dormitories